Sweet Date Night!Gwen Stefani and Blake Shelton Hit CMT Music Awards for First Time Together!
Gwen Stefani and Blake Shelton made their CMT Awards red carpet debut as a couple! Although the pair aren't strangers to walking side by side on a carpet, Sunday marks a milestone for the duo, as it is their first time attending this particular show together. 
Stefani, 53, dazzled in a sparkling skirt paired with a white button-down shirt and tie with black fringed boots. Shelton, 46, cleaned up nicely, dressed in his signature denim and switching out the plaid for a suit jacket and tie.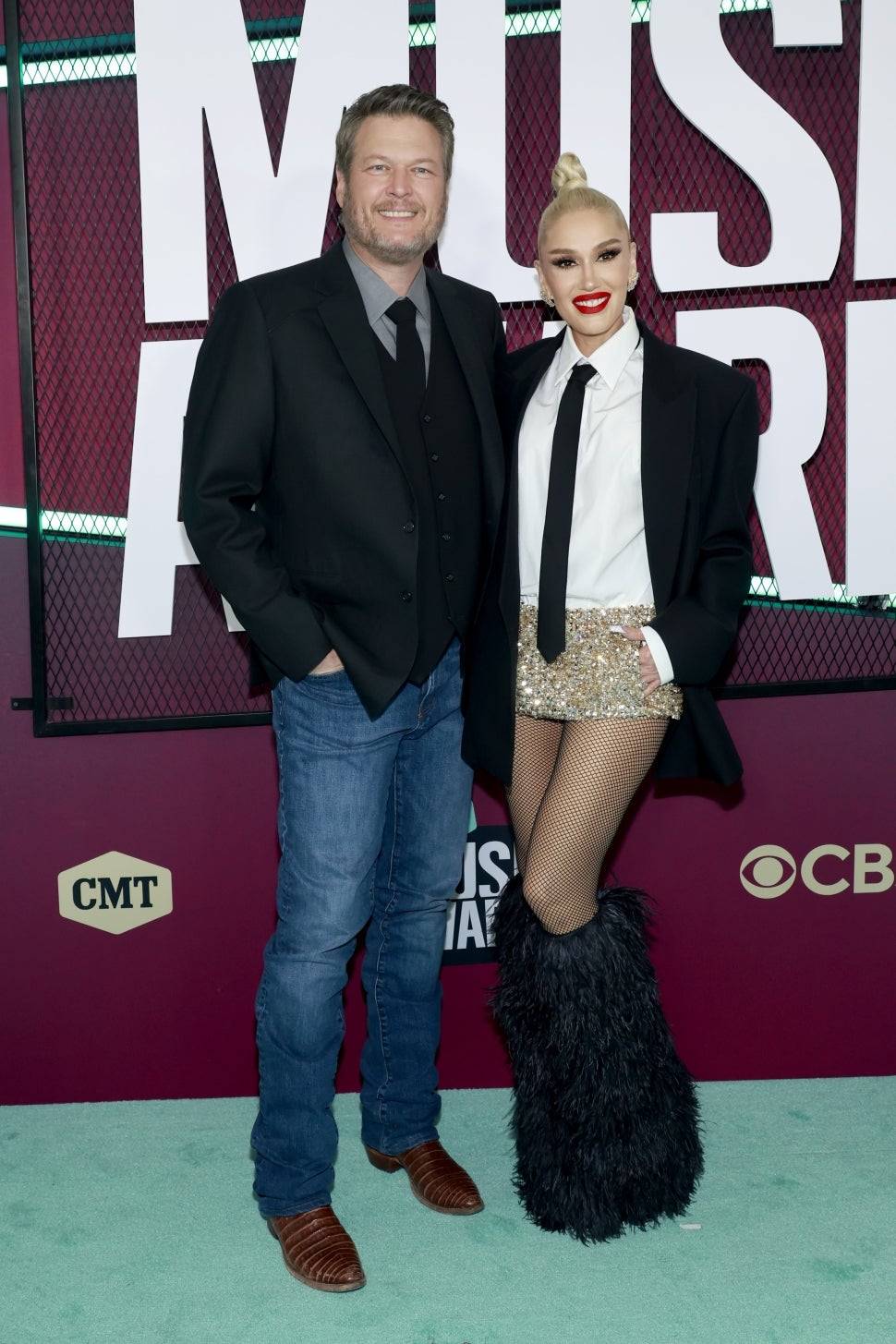 It's a sweet date night for the duo as Shelton has been away from home for his Back to the Honky Tonk Tour along with supporting acts Carly Pearce and Jackson Dean. 
"It's terrible," the singer previously told ET of being away from home. "Right now, they're having bad storms back in California, and I hate not being there. Not that anything bad is happening... but I know they're kind of freaked out and it'd be nice to be home."
"I don't do a lot of these -- I think we're doing 18 of these shows this year," he added. "I try to limit it as much as I can, because the whole reason I'm even stepping away from The Voice is so I can just be there more, and that's what I'm gonna do."
However, Shelton has plenty of reminders from home while on the road -- including a custom-made, rhinestoned denim jacket that reads "Mr. Stefani," which he was gifted at one tour stop.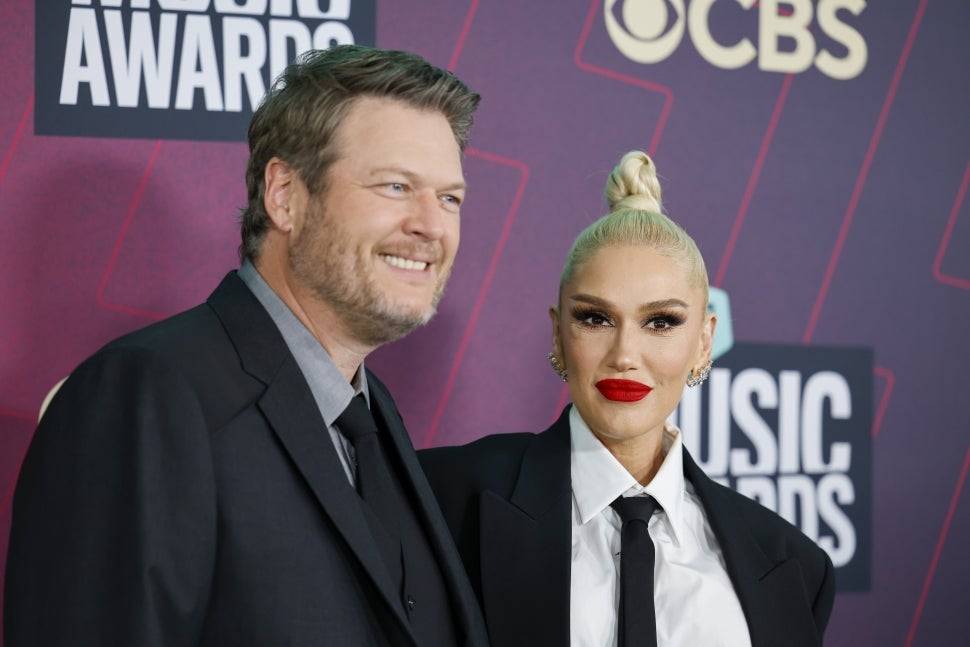 "I get a lot of gifts out on the road. Normally when we play a venue -- especially if it's a basketball arena or hockey -- they'll give us one of their jerseys of the team," he shared. "That night I walked in and I had this jean jacket with 'Mr. Stefani' written on it. I sent a picture of it to Gwen and she said, 'Whatever you do, don't leave that there. You got to bring it home, I want that!'" 
Meanwhile, Sunday night is a big evening for Stefani, so it's no surprise she has her man by her side. This year marks the first time the rocker will hit the stage at the awards ceremony. The former No Doubt frontwoman will join Carly Pearce onstage. 
Shelton is also set to take the stage during Sunday night's show. The "God's Country" singer could add a little celebration to his night. Shelton is up against 15 of country music's biggest acts in the Video of the Year category for "No Body."