SHOCKING!Gwen Stefani Says 'I'm Japanese' and Doubles down defending it!
Gwen Stefani has said she is Japanese in a recent interview and then doubled down on her words.
You wouldn't think it considering she was born in California to an Italian-American father and Irish-American mother, and the singer isn't actually claiming to originally be from Japan, but it's clear she's a really big fan.
 Allure magazine about the launch of her new vegan beauty brand,  was asked about her Harajuku Girls era and told a story about her father working for Japanese company Yamaha for 18 years.
He travelled between the US and Japan a lot, introducing his daughter to Japanese culture, which she very much enjoyed.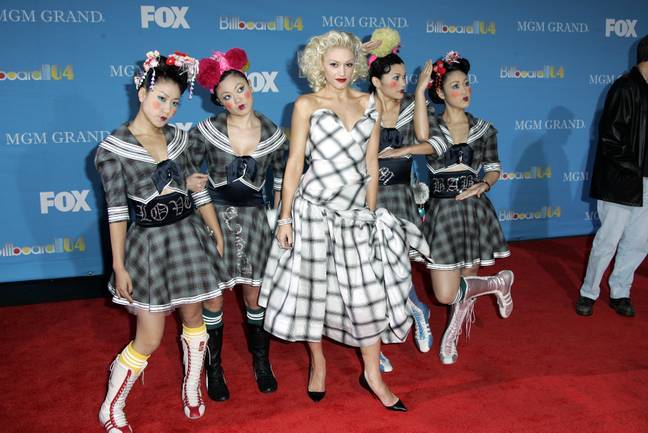 She said: "That was my Japanese influence and that was a culture that was so rich with tradition, yet so futuristic [with] so much attention to art and detail and discipline and it was fascinating to me."
The  explained that when she travelled to the Harajuku district of Tokyo she said to herself 'my God, I'm Japanese and I didn't know it', telling the interviewer 'I am, you know'.
Describing herself as a 'super fan' of Japanese culture, she said there was an 'innocence' involved with her relationship to it, saying it 'doesn't feel right' that people would criticise her for 'being a fan of something beautiful'.
During the same interview she said she was 'a little bit of an Orange County girl, a little bit of a Japanese girl, a little bit of an English girl'.
The singer has in the past incorporated elements of Japanese culture into her performances, including having her own group of Japanese dancers.
The singer has faced controversy over these sorts of comments before, .
Vice slammed her album 'Love. Angel. Music. Baby.' as a 'racist pop Frankenstein', while comedian Margaret Cho compared the singer's use of dancers to a minstrel show.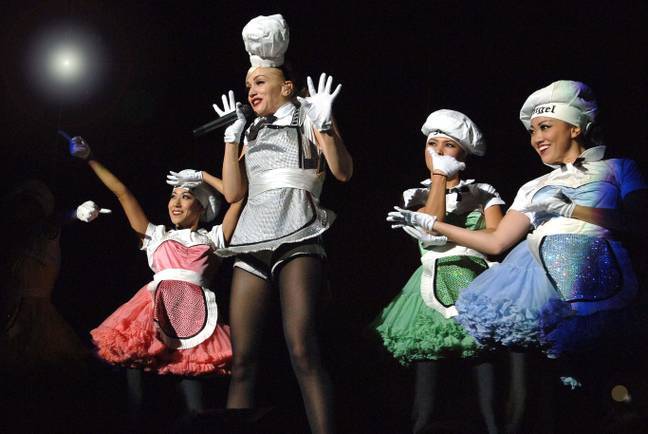 Stefani defended herself against accusations of cultural appropriation, saying 'we wouldn't have so much beauty' if people 'didn't buy and sell and trade our cultures in', defending herself by saying she 'grew up in a time where we didn't have so many rules'.
She claimed she 'didn't have to follow a narrative that was being edited for us through social media', explaining that the initial idea came from wanting to 'have a posse of girls' who would be 'my homies'.
Stefani also told Allure she identifies with Hispanic and Latinx cultures thanks to her upbringing in California 'even though I'm an Italian American - Irish or whatever mutt that I am'.
She said it was 'who I became because those were my people'.
Truly b-a-n-a-n-a-s.