So Sweet!Blake Shelton Got Gwen Stefani the Most Extravagant Valentine's Day Flowers!
Blake Shelton spoiled his wife, Gwen Stefani, with a gorgeous gift this Valentine's Day!
On Stefani's Instagram Story on February 14, she showed us the massive assortment of flowers she got from her husband.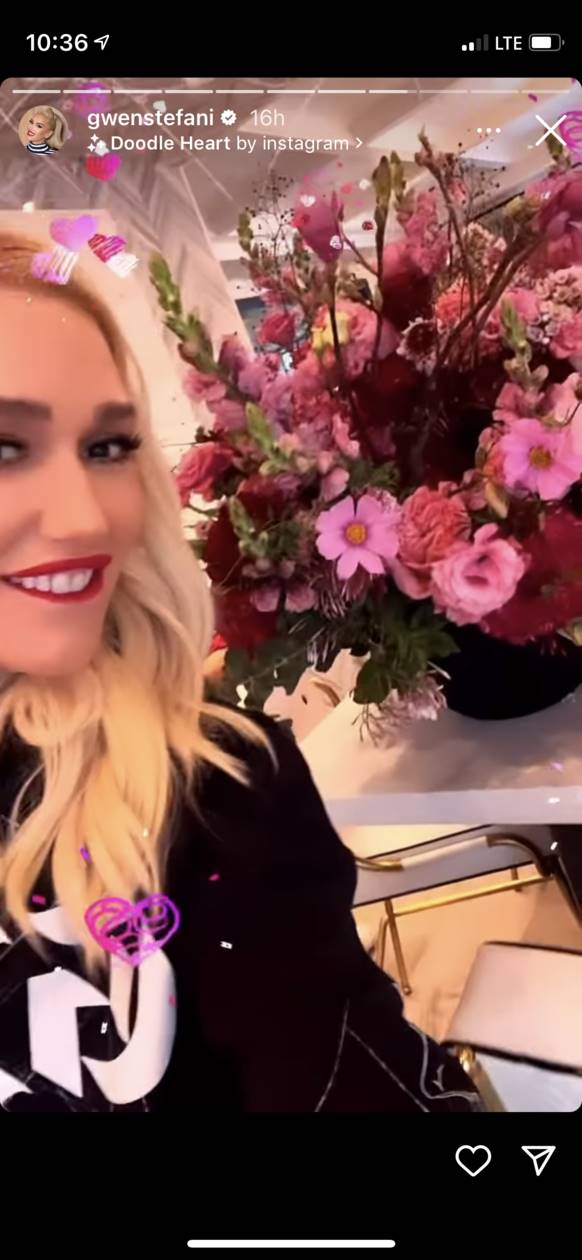 "Hi! Just wanted to say it's been a while! Happy Valentine's!" Stefani said in a chipper voice while sporting a black hoodie from her beauty line GXVE and rocking some loose vintage waves and bright cherry red lipstick. She then turned her camera to reveal the beautiful arrangement of red and pink roses.
"Look at my flowers! Thank you, Blakey!" she gave a big smile while posing next to them. How sweet!
Gwen Stefani and Blake Shelton have the most adorable relationship. They met when they were both Coaches on The Voice in 2014. They tied the knot in 2021, and the rest is history. 
Shelton recently revealed that a large part of the reason he is departing from The Voice after Season 23 is to spend more time with his family.
"I think being a stepdad has changed my perspective in that I'm not the first person that I think about anymore," he told Access. "Even to the small little things when you go, 'I think I'll do this,' the very next thought is always, 'Well, wait a minute. How's that going work?' Or, 'What will they think?' Or, 'How will that affect a schedule?'"
"I think the only way for me to really do that right is to step away from being committed to something like The Voice that demands a lot of your time," he continued. "There's no way around it. If you're going to do it and do it right, you have to be 150 percent in. And I just feel like those days are behind me for now. I got a more important job."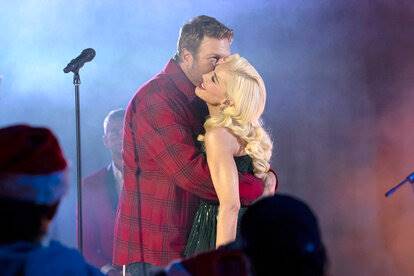 The Sweetest Things Blake Shelton and Gwen Stefani Have Said About Each Other
Stefani expressed a similar sentiment in a separate interview with Extra. "It's a lot of brain power, it's a lot of time away from the family, those kinds of things. I think he just got to a point where he just wants time in his ranch, like time to just do the other things that he loves to do," she said.
"We have Oklahoma, which is something I never knew I needed and wanted. We planted a garden, we do all kinds of fun stuff. So we're looking forward to doing some of that family stuff together. It's 'gonna be great," she added.
Watch The Voice on Peacock and NBC.