Romantic Couple! Blake Shelton Shouts 'I Love Her' As He Says Gwen Stefani Is His Favorite 'The Voice' Coach Of All Time!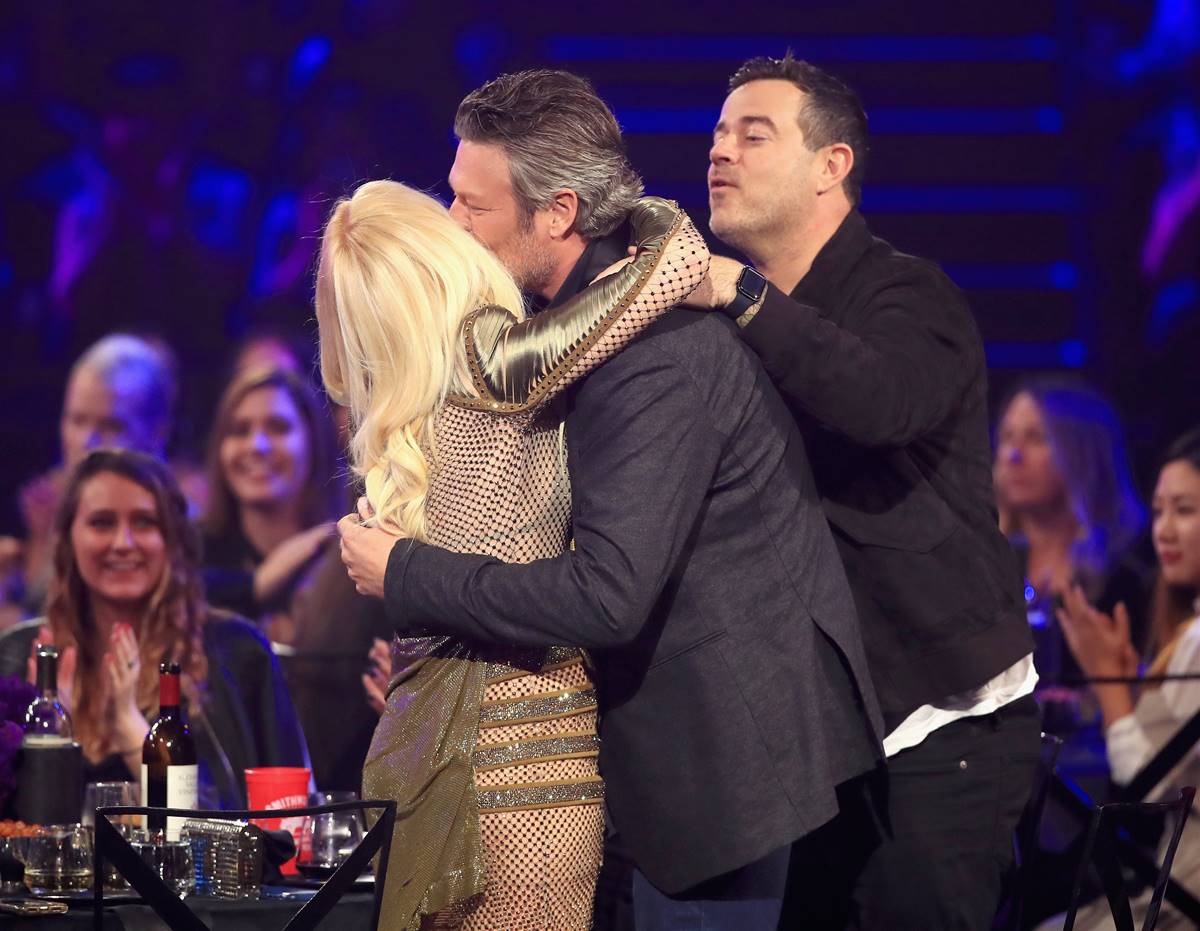 Blake Shelton couldn't hold back his love for Gwen Stefani at the 2018 People's Choice Awards!
After "The Voice" took home the prize for Choice Competition Show, Blake and host Carson Daly took the stage to accept the award — and the conversation immediately turned to Gwen who was sitting in the audience!
Carson said to the fans that they were lucky to have another "The Voice" coach in the audience — Gwen! To which Blake chimed in, "My all time favorite 'The Voice' coach right there — I love her."
A totally besotted Gwen looked up at her main squeeze and couldn't hold back her smile. Then Carson invited Gwen up to the stage to partake in the exciting moment, as he regaled fans with how he doesn't even know how Blake scored his ladylove.
But Gwen didn't miss a beat when she got to the stage.
"I am so excited to be with Blake Shelton," she told the rowdy crowd!
"They are going to get a room," Carson then said!
Whew — that was the best amount of PDA!