Amazing!Blake Shelton AND Gwen Stefani Perform New Hit 'Happy Anywhere' at ACMs!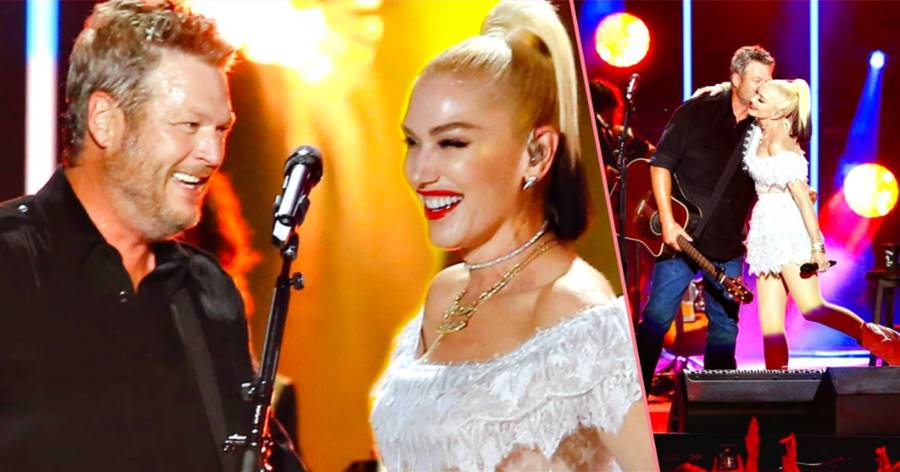 Blake Shelton and Gwen Stefani perform 'Nobody But You'
Shelton, 43 and Stefani, 50, confirmed their relationship in 2015.
Both had teased the video's release on their respective social media.
Shelton shared a photo Tuesday of the video playing in Times Square in New York City.
Shelton and Stefani pre-recorded their performance for Wednesday's awards ceremony from Los Angeles, where they're currently living ahead of season 19 of "The Voice," where they will join fellow coaches Kelly Clarkson and John Legend. "The Voice" returns Oct. 19.
Prior to their performance on Wednesday, Luke Bryan, Carrie Underwood and other nominees for entertainer of the year kicked off the night with a medley of their hits. Bryan and Underwood, the only woman nominated in the category, both performed their songs from the iconic Grand Ole Opry but one thing was missing: an audience.
"Well hell @cmt!! Thanks for putting #NobodyButYou on the big screen in Times Square!" he wrote in the caption. "Y'all be sure to check out our new video if you haven't already! @gwenstefani #CMT."
Shelton is nominated for a Grammy for Best Country Solo Performance for his song, "God's Country." The couple are scheduled to perform at the Grammy Awards on Sunday.