'WHY GWEN?' Gwen Stefani critics slam singer's 'Horrible' And 'Embarrassing' outfit as she attends CMT Music Awards with Blake!
GWEN Stefani has arrived at the CMT Music Awards, and her outfit of choice is causing a stir.
Gwen, 53, showed up hand-in-hand with her husband Blake Shelton, 46, to walk the seafoam green carpet before her big performance.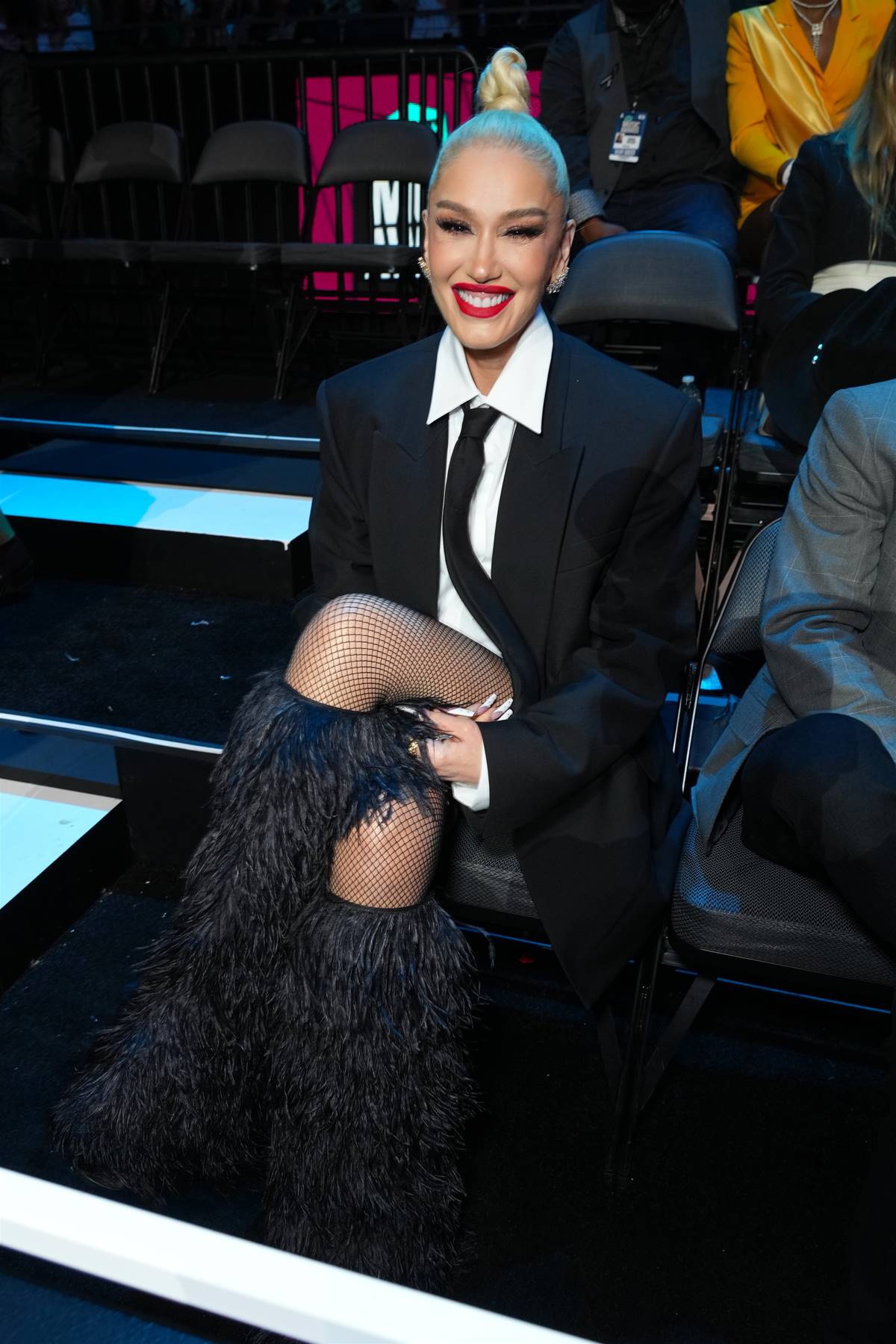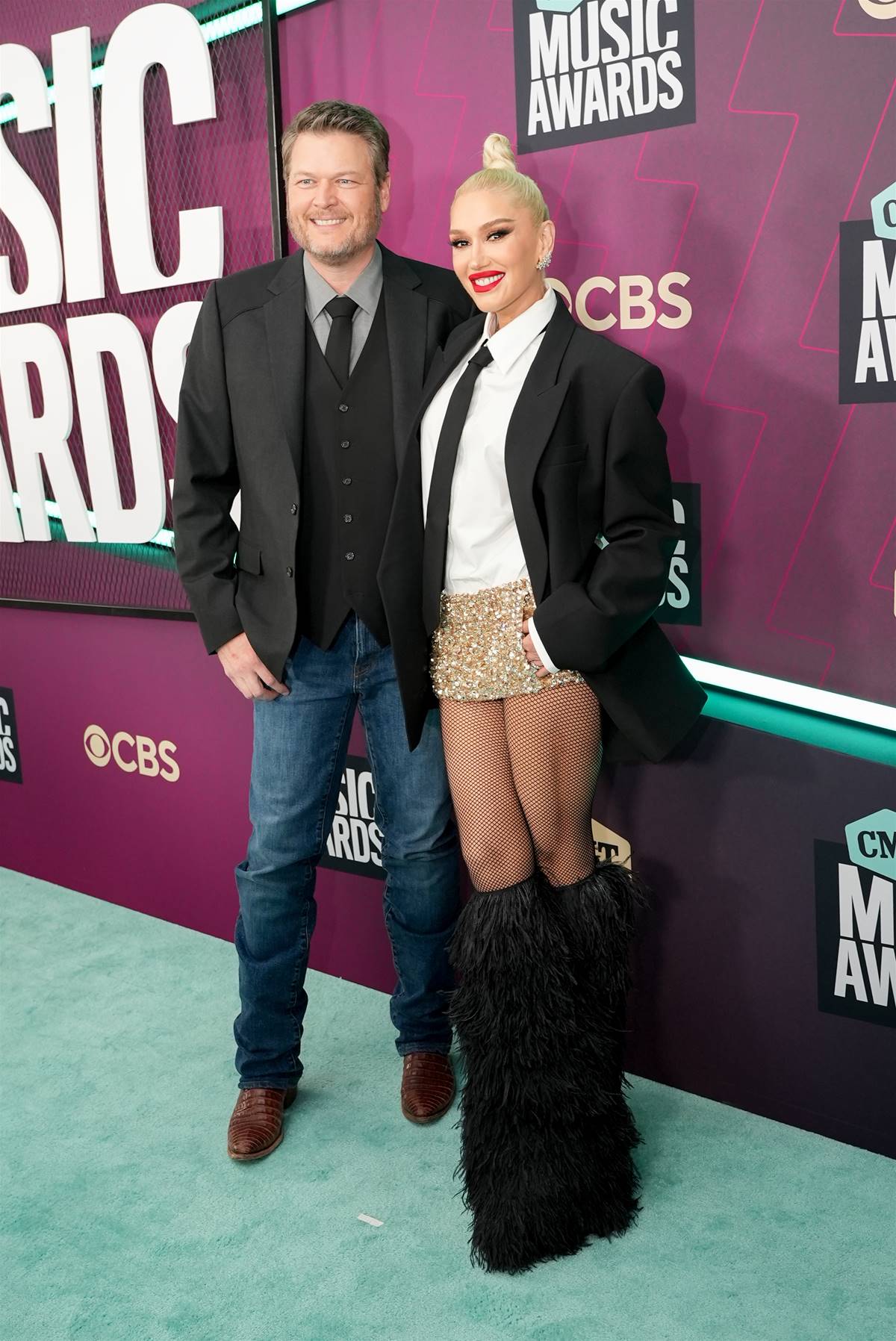 CMT's Instagram account posted a video of the couple walking into the venue together as the crowd around them screamed.
She decided to wear a black men's blazer with a thick white collared dress shirt underneath.
Both were extremely baggy on the singer which was in complete contrast to her skirt and tights.
On the bottom, she sported a sparkly gold mini-skirt that got swallowed by her blazer.
For footwear, she covered her fishnet tights with knee-high furry black boots that make her calves double in size.
To accessorize, the No Doubt frontwoman wore a black tie and bright ruby-red lipstick with her hair in a tight top bun.
As Blake walked next to his wife, they looked like an odd couple because he was wearing his signature blue jeans, black dress shirt, and black jacket.
Of course, the country singer was also wearing his standard brown cowboy boots.
EPIC FAIL
After CMT posted the video of Gwen and Blake, critics immediately began to rip the pop singer for her outfit choice.
One said: "I just wonder if he actually asked any of these or thought to himself (without asking) 1) Are you really wearing that? 2) What are you wearing? 3) Just why?"
Another simply wrote: "Someone needs to give her lessons on how to dress."
A third added: "I know Gwen is Gwen, but that outfit is horrendous!! She could do so much better!"
Someone else thought about Blake and said: "You know Blake had to be embarrassed for her in the getup."
A fifth chimed in: "She could have really looked beautiful, this is not it, just saying," as one said, "Yeah, not liking that outfit at all."
TOO MUCH
This isn't the first time Gwen has been slammed for her outward appearance.
Back in March, the former The Voice coach was called out for wearing way too much makeup on social media.
She posted a video of herself promoting an eyeshadow from her latest cosmetics brand - but fans didn't focus on the product. 
To show off her makeup, Gwen turned her face from side to side in the clip, flaunting her contoured features and elaborate eye makeup.
The hitmaker's eyeshadow, which came from her makeup brand GXVE Beauty, was a metallic orange-bronze color, and her eyeliner was a light pastel blue.
Instead of wearing her signature red lip, the Grammy winner wore her secondary go-to lip look, nude lipgloss.
The Hollaback Girl singer revealed in her caption the particular eyeshadow from GXVE Beauty that she used to achieve the makeup look in the post.