Confirmed!Gwen Stefani, Shania Twain, And More Added To 2023 CMT Music Awards!
The 2023 CMT Music Awards are just days away, and CMT just unveiled the addition of female powerhouses Alanis Morissette, Gwen Stefani, and Shania Twain to the already star-studded lineup. 
To celebrate the 10th anniversary of the CMT Next Women Of Country franchise, Alanis Morissette will take the stage for her CMT Music Awards debut alongside Next Women of Country alumni Ingrid Andress, Lainey Wilson, Madeline Edwards and Morgan Wade, plus Austin native Jackie Venson on guitar for a performance of the iconic female empowerment anthem, "You Oughta Know."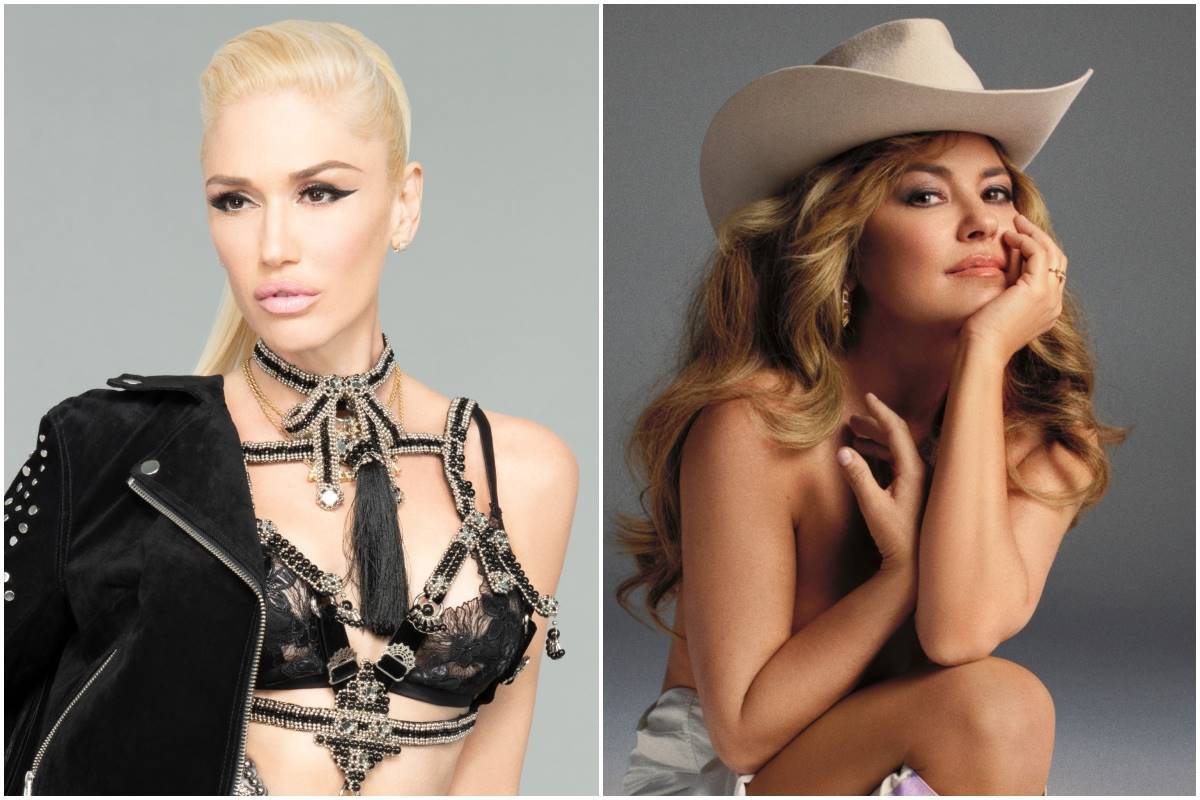 Meanwhile, global music icon Gwen Stefani will make her CMT debut with "a special one-of-a-kind performance" with two-time nominee Carly Pearce. This will mark the pair's first-ever on-stage collaboration.
Shania Twain, who is the best-selling female artist of all time, will be presented with the third-ever CMT Equal Play Award. This award "recognizes an artist who is a visible and vocal advocate for elevating diverse and underrepresented voices in country music." Previous recipients of the "CMT Equal Play Award" include Jennifer Nettles and Linda Martell.
Avery Anna, Chapel Hart, Jackson Dean, Lily Rose, Megan Moroney, and Nate Smith were also recently added to the CMT Music Awards and will perform on the Ram Trucks Side Stage. 
Avery Anna is attending as a first-time nominee and will perform her breakout fan-favorite tune, "Narcissist." She is also a 2023 CMT Next Women of Country member.
Chapel Hart, who won over the hearts of millions with their viral America's Got Talent audition will appear on the Ram Trucks Side Stage to perform "You Can Have Him Jolene." The trio was named to CMT's Next Women of Country franchise in 2021.
Rising star Jackson Dean will showcase his chart-topping hit, "Don't Come Lookin'" during the show. He is currently nominated in the Breakthrough Male Video of the Year category.
Lily Rose, a 2022 CMT Next Women of Country member will perform her new single, "Whatcha Know About That," on the Ram Trucks Side Stage. 
Currently nominated in the Breakthrough Female Video of the Year and CMT Digital First Performance of the Year categories, Megan Moroney will treat viewers to a performance of her viral hit, "Tennessee Orange." Moroney is also a member of the 2023 CMT Next Women of Country class. 
Nate Smith, a current first-time CMT Music Awards nominee, will perform his Platinum-certified No.1 single, "Whiskey On You." 
Blake Shelton, Carly Pearce, Cody Johnson, Keith Urban, co-host Kelsea Ballerini, Lainey Wilson, Carrie Underwood and co-host Kane Brown with his wife, Katelyn Brown will also perform during the coveted awards ceremony.
Shelton will take to the CMT Music Awards stages for the first time in five years to perform his latest single, "No Body," while Johnson will return for a performance of "Human."
Wilson, who is this year's most-nominated artist, will deliver a performance of her smash hit, "Heart Like A Truck." 
Kane and Katelyn Brown will join together for the television debut of their chart-topping duet, "Thank God."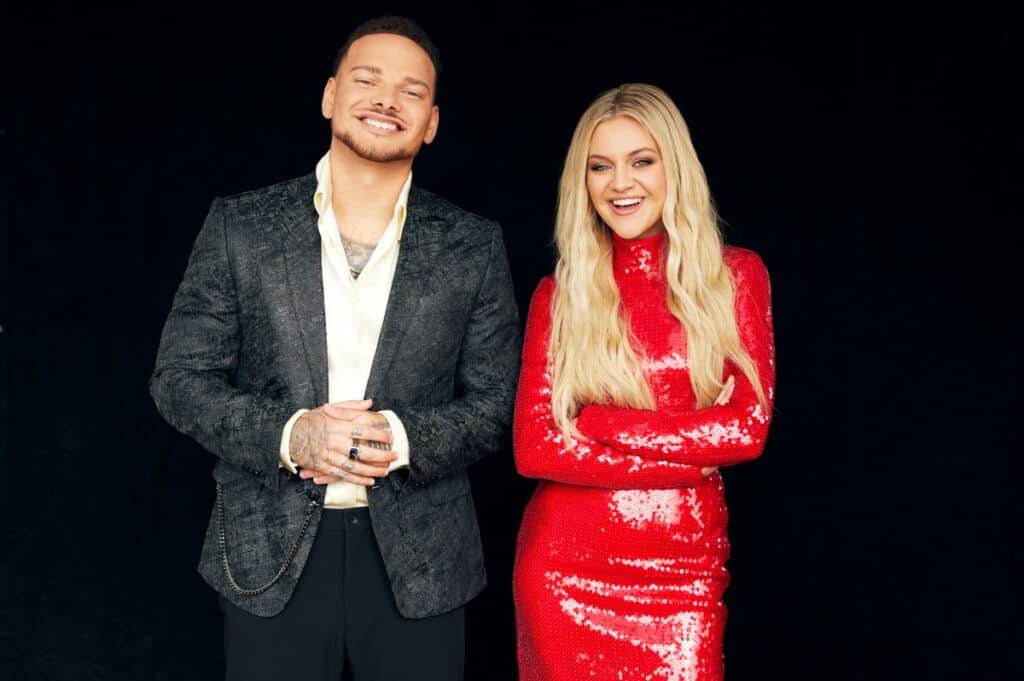 Details surrounding Underwood, Pearce, Urban, and Ballerini's performances remain under wraps. 
The nominees for the 2023 CMT Music Awards were unveiled on March 8. Wilson, Johnson, Jelly Roll, and Kane Brown are among the artists with the most nominations.
The Video of the Year category includes 6 acts, including Carrie Underwood, who is the most-awarded artist in CMT history, as well as Blake Shelton, Morgan Wallen, Cody Johnson, HARDY and Lainey Wilson, and Kane Brown and Katelyn Brown.
The Breakthrough Video of the Year category has been expanded for 2023 and is now broken into Male and Female categories for the first time ever. The 2023 Breakthrough Female nominees include Avery Anna, Kylie Morgan, MacKenzie Porter, Megan Moroney, Morgan Wade and Tiera Kennedy. Bailey Zimmerman, Corey Kent, Drake Milligan, Jackson Dean, Jelly Roll and Nate Smith are nominated in the Breakthrough Male category. 
Each winner is selected by the fans, with voting now open at vote.cmt.com.
Additional performers, as well as presenters, and more details about the 2023 CMT MUSIC AWARDS on CBS, will be announced soon. 
Hosted by 2023 nominees Kane Brown and Kelsea Ballerini, the show airs LIVE from Austin, Texas' Moody Center on Sunday, April 2, 2023 (8:00-11:00 PM, ET/PT) on CBS and will be available to stream live and on demand on Paramount+.* 
CMT will additionally air CMT MUSIC AWARDS EXTENDED CUT with an added 30 minutes of new performances and extra bonus content on Thursday, April 6th (8:00-11:30 PM, ET/PT), in addition to all new programming as part of CMT MUSIC AWARDS WEEK. Additional details are to be announced at a later date.
Tickets to attend the show in person at the Moody Center in Austin, Texas are available to purchase now.