Blake Shelton, Gwen Stefani Suffering Marriage Burnout? Pals Allege They Are Falling Out of Love
Gwen Stefani picked her winner at NASCAR's Busch Light Clash at the Coliseum in Los Angeles on February 5.
She quipped to a Fox broadcast booth that she was a superior driver to her other half. Her lighthearted stories demonstrated that car racing was something she was familiar with.
The" Hollaback Girl" singer and Blake Shelton married on July 3, 2021. The wedding ceremony took place at the country superstar's ranch in Oklahoma, and it was an intimate ceremony with close family and friends. The couple had been dating since 2015 and announced their engagement in October 2020.
But according to Radar Online, there was a notable difference in the atmosphere next to Blake, where Gwen was seated as a spectator at the car racing event in early February.
Despite Gwen's cheerful selfies on Instagram, an observer noticed few laughs, and the couple appeared to be unhappy. An insider revealed that the situation seemed tense, and the outlet has reportedly learned that the music power couple has been facing challenges in their marriage.
An unnamed friend of Gwen and Blake had this to say: "At the beginning of their relationship, they were so full of passion - it was like they couldn't keep their hands off each other."
But since the wedding, that spark has allegedly been fading away. They reportedly bicker all the time, and after particularly heated arguments, they sleep in different rooms.
Friends are allegedly concerned that Gwen and Blake might be falling out of love with each other.
Working together on "The Voice" has caused problems for the couple. Despite enjoying the experience, Blake and Gwen had their difficulties.
The source said they acted sweet on camera, but behind the scenes, they sometimes clashed because the "Minimum Wage" singer received more attention than Gwen, which made her feel jealous.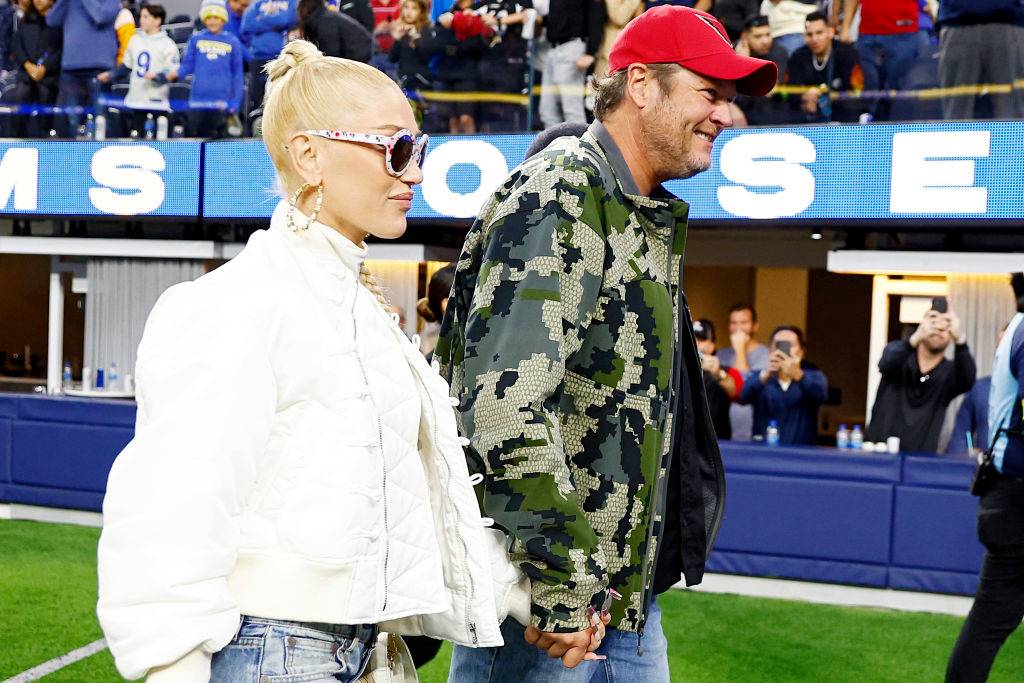 Meanwhile, Blake announced that the next season, his 23rd, which starts on March 6, will be his last. The source one of the reasons he left the show is due to suffering from burnout.
Blake Shelton had been the main attraction of "The Voice" for some time, and it was undoubtedly a dream come true for him.
Unfortunately, troubles started arising behind the scenes - from claims of racism to feuds with other coaches to his marriage being on the rocks.
On top of that was a highly demanding shooting schedule that clashed with his tour dates; all this stress seemed too much for him to take. Some speculation has suggested that Blake departed from "The Voice" to fix issues within his marriage.
Still, it's best to take this report with a grain of salt. There's no proof of tensions in Blake Shelton and Gwen Stefani's wedding.