'I love you': Gwen Stefani and Blake Shelton continue to share affection for each other during The Voice auditions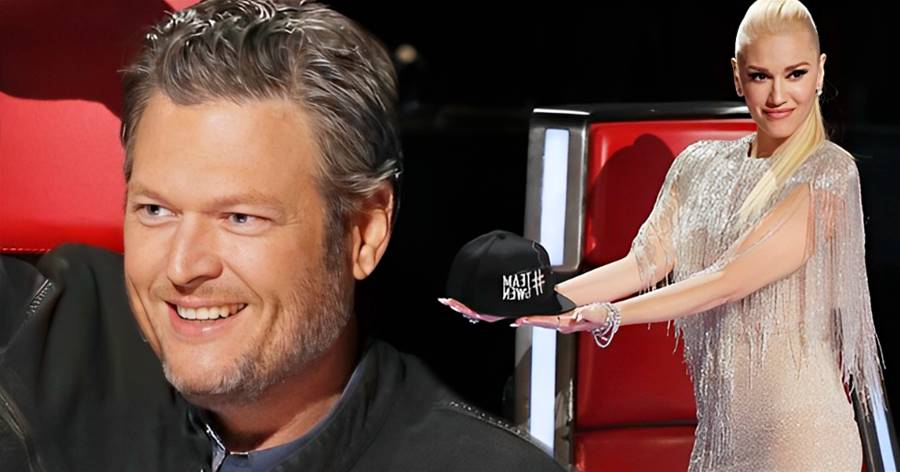 Gwen Stefani and continued turning into a love fest Tuesday with multiple declarations of love for each other.
In the latest round of blind auditions, , 47, had one of the most touching moments as she rushed up to hug a young dad who burst into tears at getting through to the next round.
But it was the coaching couple themselves who amped up the tenderness on the show — taking turns telling one another: 'I love you.'
Gwen was the first to make the declaration after fellow coach Adam Levine teased Blake, 40, for making the 'first kind of nasty thing he's done' to his partner when he tried to cut her down for constantly trying to connect with young female competitors.
'Yeah, it's OK — I love you,' Gwen smiled sweetly as she turned to look at Blake, with Adam saying: 'Aw, so cute.
Blake was quick to return the compliment, however, when Gwen pretended to sulk at losing out to Blake as they both competed for soulful dad-of-two Josh Hoyer.
'I feel like you don't like me anymore,' Gwen told Blake, pretending to be upset at his joy in victor 'I don't — I love you,' he told her, with this time Adam joking about how they should 'work in a French kiss' and getting teased himself for the old-fashioned expression.
Blake had other compliments for his lover, too, at one point entering the recording area and, pointing at Gwen, saying: 'Wow, look how pretty she is!'