How Sweet!!Nicole Kidman and Keith Urban share Sweet Moment onstage AFTER she makes Surprise Appearance at his Concert!
Nicole Kidman and Keith Urban have once again proven they're Australia's iconic power couple.
On Monday, the 'One Too Many' singer, 54, shared a sweet video via Instagram from his concert in Las Vegas on May 28. Urban was mid-way through his set at The Colosseum in Caesars Palace when he brought his wife Kidman onstage.
In the video, Kidman, 54, stepped out in front of shocked fans and shared a hug and kiss with Urban. Watch the clip above.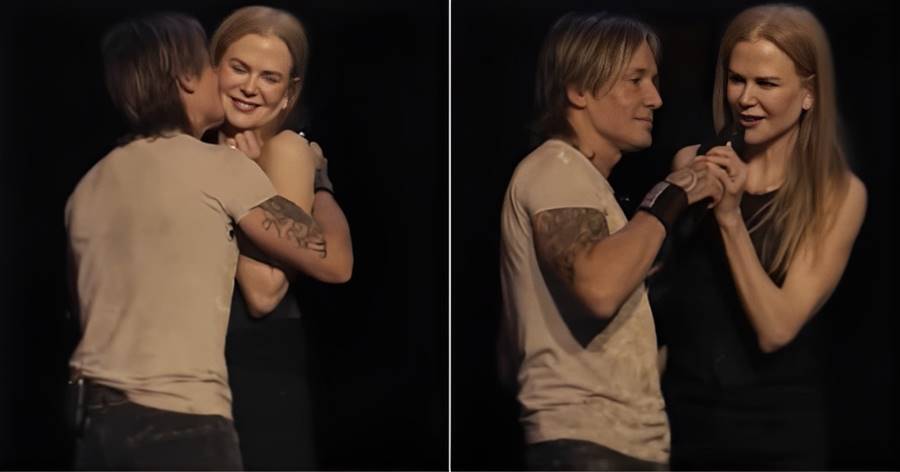 "Hi!" the Being the Ricardos star said into the microphone.
"What's your name?" Urban jokingly asked her. "Where are you from?"
Kidman smiled before replying, "Nicole Urban."
But the reason Kidman made an appearance wasn't to perform with her rocker husband. Instead, the Oscar winner was searching for the jacket he'd placed on the floor during his set.
"I want to get your jacket," she explained. "You put it on the floor and I'm worried..."
The pair, who married in 2006, appeared to have fun on stage searching for Urban's jacket. The singer poked fun at the mishap saying, "She literally said, 'Don't lose that jacket.' And I'm like, 'How am I gonna lose the jacket?'"
"It's gone!" Urban added. "See? Look! You jinxed it."
After searching across the stage for the misplaced jacket, it was eventually found. Urban draped the black blazer over Kidman's shoulders before she blew kisses and waved goodbye to fans while walking off stage.
"…just a Saturday night in Vegas !" Urban captioned the video.
This isn't the first time the actress has joined her husband on stage. Last year, she made a brief appearance to sign her husband's guitar during his performance at a benefit concert in Nashville, Tennessee.
Meanwhile, in 2018, Kidman reunited on stage with her Big Little Lies co-star Reese Witherspoon during Urban's concert in Nashville.