Romance Update!Gwen Stefani Shows Off Blake Shelton Themed Cookies After Her Husband Introduces Her At Concert With His Last Name!
Blake Shelton galore! Gwen Stefani enjoyed a sweet treat after joining her husband on stage during his concert in Florida.
Taking to her Instagram Story on Friday, March 3, Stefani showed off a basket of cookies tailored for her husband, as one featured Shelton's smiling face and the other had his name written out in black frosting.
The "Hollaback Girl" singer appeared to be on Shelton's tour bus, with her also sharing snaps of her four legged friend who seemingly accompanied her on her travels to her husband.
Shelton brought his wife onto the stage on Thursday, March 2, lovingly introducing her as "Gwen Shelton" to the audience. Stefani stepped out with a wide smile and laugh upon hearing Shelton's introduction.
The mother-of-three wasn't the only one who appeared to be a fan of the name change, as online users couldn't help but gush over seeing the lovebirds in action.
"Pleaseeeee, Gwen's happy giddy 'I won' face when Blake introduced her to the crowd as 'GWEN SHELTON,'" one admirer wrote, as another gushed, "That was priceless."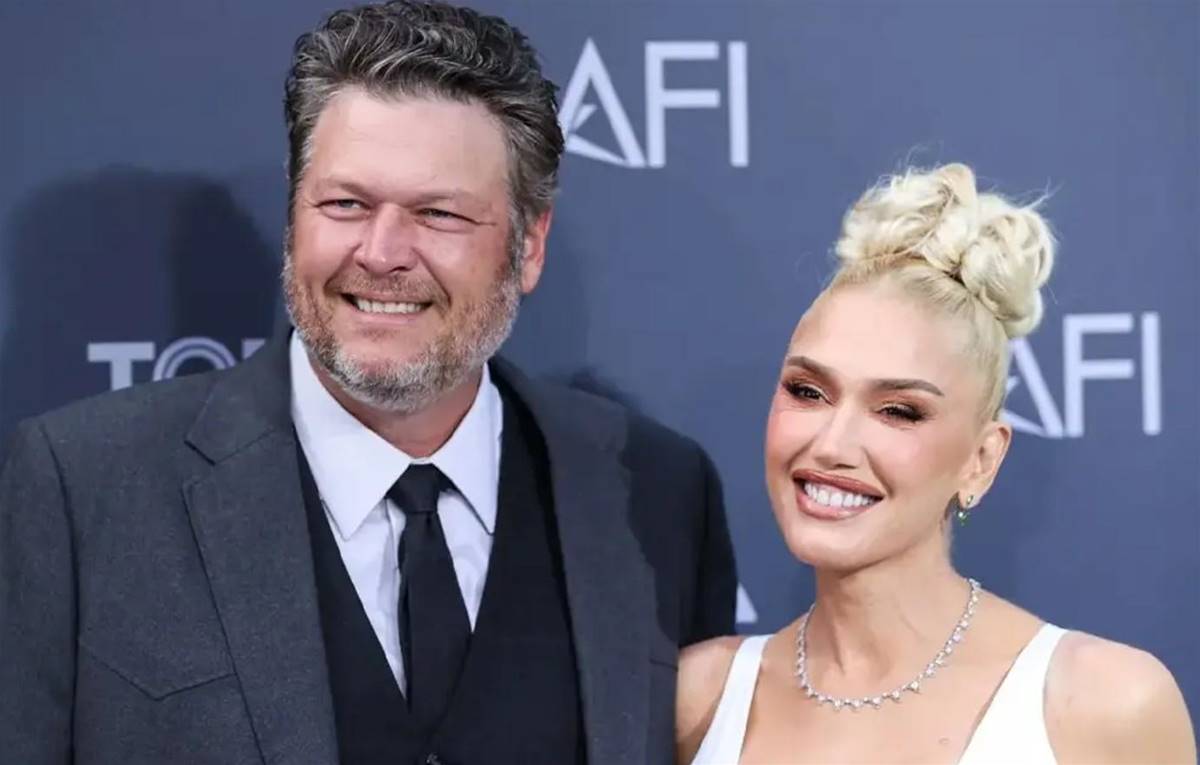 A third person added, "WINNING," with a fourth chimining in: "Blake pointing at Gwen 'I don't wanna love Nobody But You.' Them holding hands and smiling. The way they can't stop looking at each other the whole time. @blakeshelton and @gwenstefani are proof that TRUE LOVE IS REAL #bsjacksonville #BackToTheHonkyTonk."
While Shelton was on cloud nine with his wife by his side on stage, he is touring sans the blonde beauty for the most part, which has been hard for the "God's Country" performer.
"It's terrible," he admitted in a recent interview about constantly traveling. "Right now, they're having bad storms back in California, and I hate not being there. Not that anything bad is happening ... but I know they're kind of freaked out and it'd be nice to be home."
He added that he's trying to limit the amount of concerts he puts on throughout the year so he can be at home with his family.
"The whole reason I'm even stepping away from The Voice is so I can just be there more, and that's what I'm gonna do," he concluded after announcing Season 23 would be his last.